When it comes to hydraulic hoses and hydraulic systems, one won't work without the other. Hydraulic hoses are an essential part of most hydraulic systems. The integrity of the hose is vital to the system's smooth function. If the hydraulic hose is not maintained properly, even the smallest problem can turn into system failure and costly downtime.
In many situations, the maintenance of hydraulic hoses is often overlooked. In what seems to be a non-expensive spare part the hose is often considered an expendable item. Technicians usually pay close attention to such components as hydraulic cylinders, pumps and valves since they appear more important. However, worn out hoses often don't show any external signs of damage until it's too late. A simple plastic hose protector can be just as critical as a complex steel valve.
System Failure or Hose Replacement
If a hydraulic hose fails, the expenses an equipment operator may incur are often much more costly than for a simple replacement. A damaged hose may lead to oil clean up, lost hydraulic fluid, damage to the hydraulic system and operational downtime.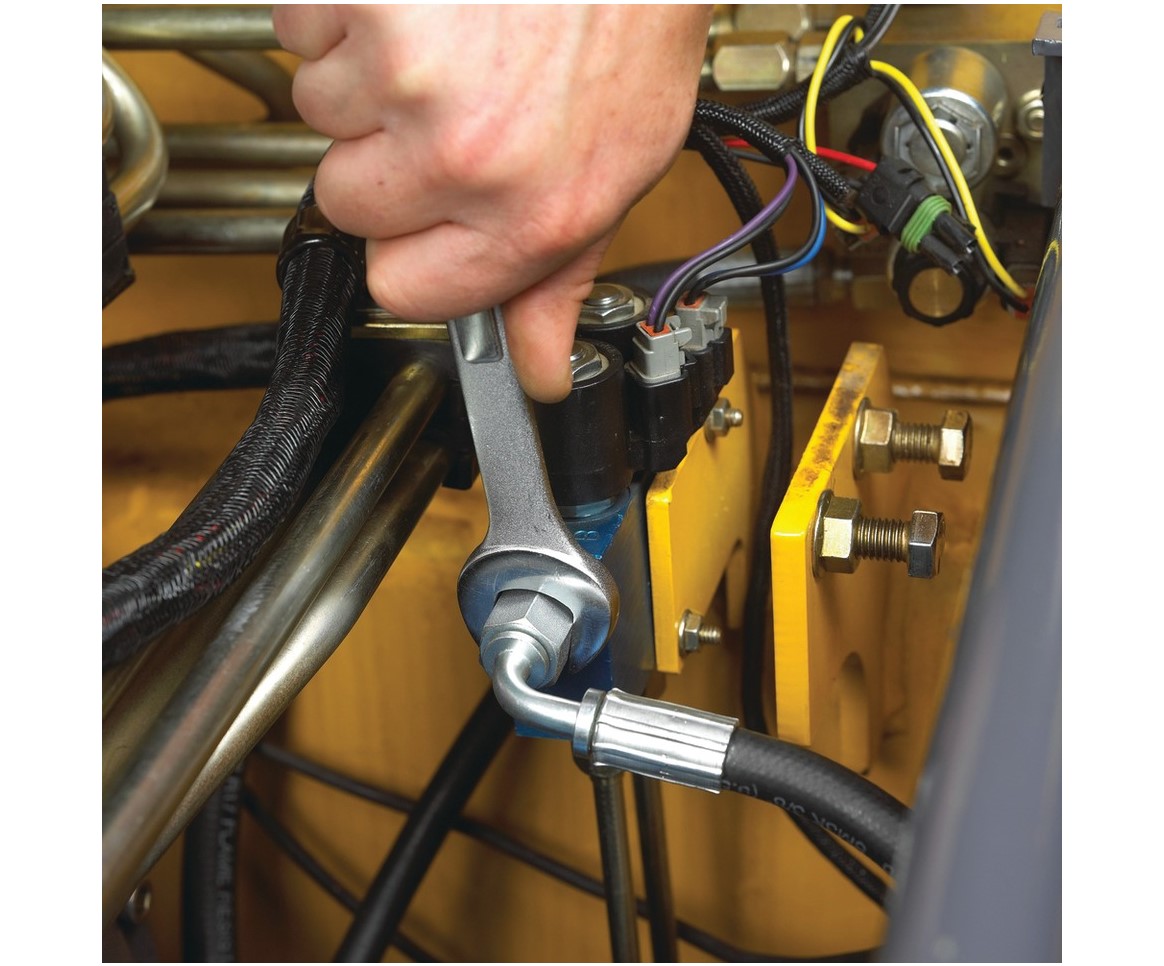 The timely replacement of a hydraulic hose is usually quick and painless. More often than not, an in-house technician or an equipment operator can perform it.
A leaky hose doesn't just pose a danger to the equipment. It can become a hazard to people working around the machine. Spilt hydraulic fluid can lead to slips and falls, skin burns, irritation and/or other serious consequences.
The Gates Hydraulic Hose which we supply is available as loose hose, cut to the length you require or we can make up hose assemblies to your specific requirements complete with Gates hydraulic couplings and fittings.
Gates produces high performance hydraulic hose, couplings, tube fittings and Gates self-assembly equipment including crimping machines and cutting equipment. At Valley Filters, we can provide the complete hose repair solution for all your fluid power needs. Thanks to the Gates integrated system approach, you can select, combine and integrate all the hydraulic components you need to keep your operation and equipment running smoothly, safely and reliably.
We can offer the complete range of Gates Hydraulic Hose, Hydraulic Couplings, Fittings, Connectors, Hose Pipe Clamps and Crimping Machinery
Please contact us with your requirements or to get pricing information for our hose repair service.